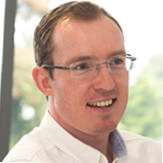 CDS Town Planning was established by Matthew Corcoran in 2018, based in Aylesbury, Buckinghamshire. Matthew is a chartered member of the Royal Town Planning Institute, and has 15 years experience of securing planning permissions for a diverse range of clients. 
He started his career working for the London Borough of Barnet working up to a senior planning position. From here, he embarked a highly enjoyable career at Inland Homes Plc helping the business grow through securing planning consents and promoting strategic land through the local plan process across the Country. Matthew then spent two years assisting Sterling Rose Developments sourcing, acquiring and securing planning consents for numerous residential projects within Surrey.  
CDS Planning was then formed with a simple business strategy of wanting to help people and organisations add value to their knowledge base and the development potential of their assets through honest and sound planning and development advice.